Get the Perfect Residential Touch-up with the Right Paint Brush this Christmas
04
Dec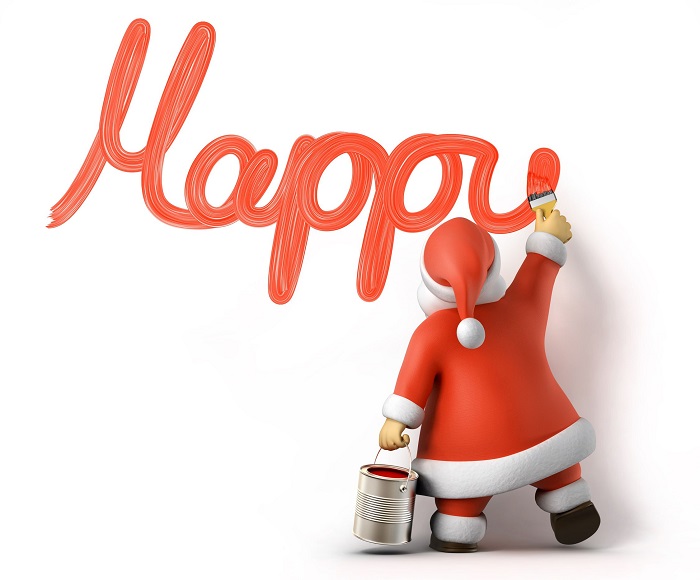 Looking to spruce up your home in time for Christmas? Then look no further at a festive facelift for your home with the help of the finest residential painters in Sydney. With professional tips to help you decide what is the best brush to use for which job, you'll be rocking around the Christmas tree with your beautiful new shiny home!
Painting doesn't need to be a pain when choosing the tools and items you will need to finish the job like a pro. You don't have to spend an absolute fortune on the best kit in the shop either, with a few little tips on how to decide the best brushes to use, you'll be painting in style, and enjoy a finish that you'd often pay a professional to do.
Paintbrushes come in a variety of sizes, types, bristle materials and tip types. Better quality brushes can often mean you will end up with a better and cleaner look than a cheaper brush. Finding the right balance will be up to your budget at the end of the day, but as long as you stay along the lines with these great tips, you will be enjoying some of the most effortless, smudge less painting in your life!
Types of brush bristles that you should consider before painting:
Natural Bristles
Generally made with animal hair and offer advantages in applying oil-based paints. These brushes have split ends that allow the brushes to hold more paint and give a better, even texture when using oil-based paints. They are often more expensive to purchase, but offer supreme surface coverage with a lack of striping along the brush stroke.
Nylon Brushes
These brushes are much cheaper to purchase than natural hair brushes and offer advantages in the application of latex-based paints. Nylon is more durable than natural fibres, and so will last much longer.
Polyester Brushes
These brush bristles are some of the cheapest brushes available, hold a decent amount of latex paint and hold their shape better due to the fibres being stronger.
Size, shape and usage determines a good brush
Brushes also come in a number of different sizes and shapes. Some of the most popular sizes are the 1" – 2" brush which is the perfect brush for small trim such as windows. A 3" brush is a popular choice for glossy paints used on doors, cabinets and other furniture around the home. A 4" brush is often used for large and flat areas in which more surface area is needed, ergo more paint and a wider brush stroke is used to finish the job.
The final part of choosing the right brush is to select the tip style of the bristles. These come in a variety of styles such as squarely cut bristles for applying paint over large areas or used in thicker trim situations, as well as the thin angle sash brush which is perfectly adapted for filling in edges and corners.
Along with knowing the advanced tips of painting your house like a pro, you also need to be smart enough choosing different painting tools and brushes. Whatever brush you choose for your painting work, ensure that the brush is suited to the type of paint you are using. If you have any doubts about how you are going to paint, why not call in the professionals to give you a hand or advice on choosing the correct tools?
Numerous house painters in Sydney are ready to take your call for larger jobs, offering you the best deals on professional finishes to enjoy in the years to come.
Best Commercial Painting Company in Sydney