Painting And Decorating Tips For Your Office
12
May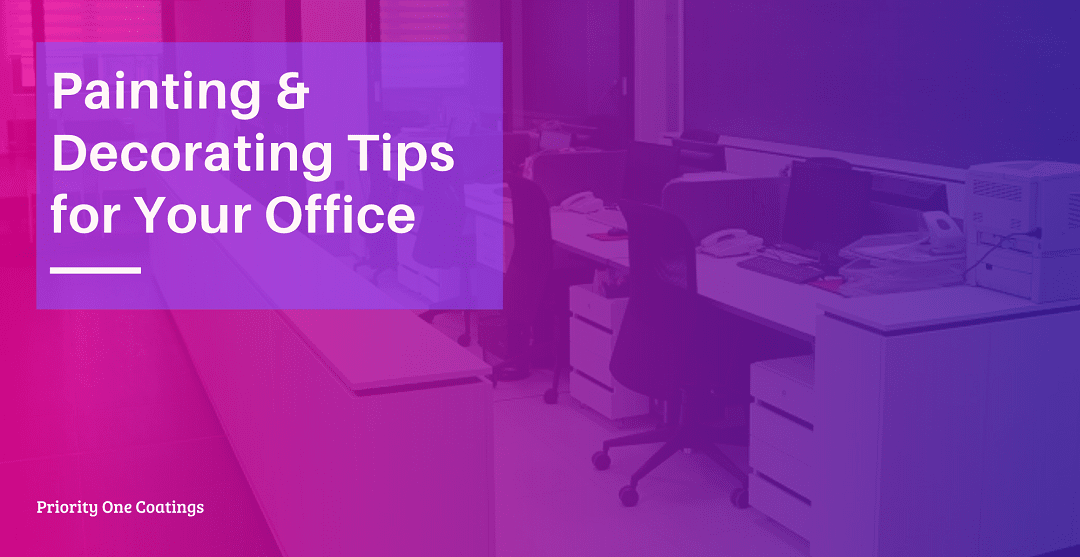 Painting and decorating in your home or place of business, requires a great deal of decision-making, mixing and matching and understanding what works in the tone of a room. There´s a reason many people are willing to pay money to have someone manage this process for them. The office is an area that can be particularly tricky to decorate in a unique way. Let´s take a look at some painting colour tips for your office in the commercial setting.
Choose colours that make you comfortable
The understanding of colour psychology holds true in many cases, but it should be noted that colours are a very personal thing. Most of us already have some sense of what colours make us productive and what kind of environment we thrive in. If you are choosing a colour for your office, remember that it is ultimately your own emotional response that is important, so trust your gut above all else.
Also, remember that colours rarely exist in isolation, and it´s inevitable that you´ll decorate in such a way that multiple colours are affecting you. Think about which colours work well together or speak to a colour consultant or professional commercial painters for assistance. The Priority Coatings team has worked across thousands of commercial painting projects and is well placed to develop and deliver the best interior painting ideas for your needs.
Think about the atmosphere you want to create
The way you paint and decorate your office will depend on the purposes of the room. Will it be used to meet clients or business associates or will you be using it primarily for work? If so what kind of work? Generally, you'll want the room to have a professional feel, but that has a calming, even relaxing tone; colours that will increase productivity.
This is part of the reason cool colours such as greens, blues and even whites are a good fit – they aren't going to distract you and they also have the effect of making space seem larger and thus more comfortable.
Warm colours such as reds, yellows and oranges can help to create a more cosy, cheerful and lively office environment. Depending on the type of business conducted in the office, this may be appropriate.
Think about colour psychology
As touched on above, different colours have different effects on our mood. To some, this is a genuine science and the idea is that different colours can be appropriate for different kinds of work.
Interestingly, blue is said to be the most productive colour for 'mind work', where you are dealing with logic and numbers. Workers in creative industries are more likely to be productive with a yellow shade, which stimulates the mind a little more. Red is more of a physical colour, though this may not be appropriate in the office setting. Green is more calming and invokes feelings of reassurance and hope. It makes a good meeting room colour in many instances.
Best Commercial Painting Company in Sydney