8 Practical Ways to Choose the Right Partitions for Your Office
19
Dec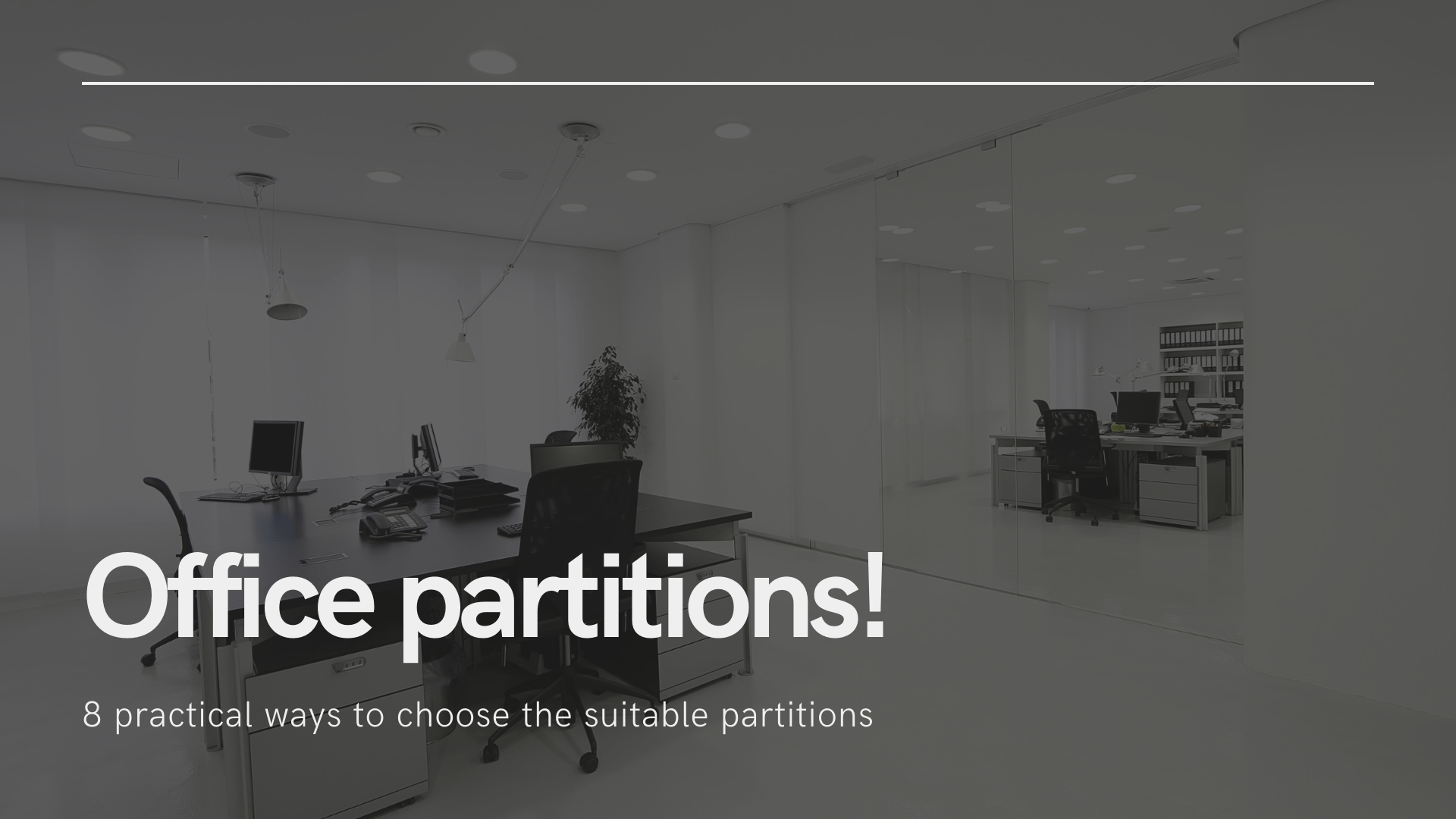 Office partitions are a flexible space solution found in many, if not most modern corporate workplaces. However, as privacy and space play a huge role in an employee's comfort and daily productivity, choosing the right partitions is important for maintaining an inviting work environment. In other words, poorly coloured and structured partitions can create stress and clutter in the office.

So, how can we select the partitions that are right for our office and employees?
Why not read our easy-to-follow guide below to find out.
1. Know your options
Here are some of the common types of office partition options you can choose from-
Cubicles
cubicles are the most common type of office partition, creating a box-like area for employees to work in. These days cubicles come with better ergonomics, including desks with customisable heights, extendable arms and monitor stands.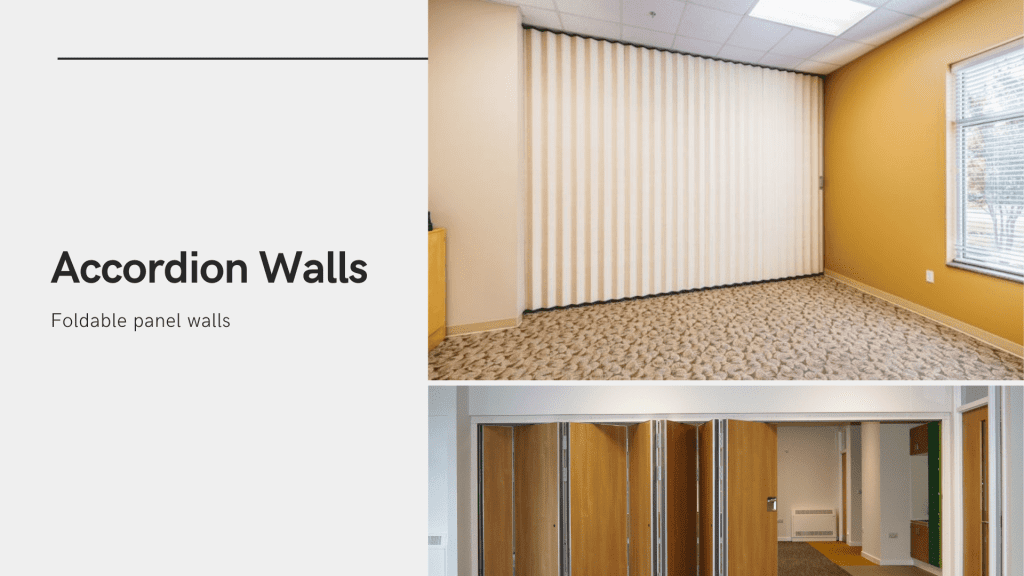 Accordion walls
Accordion walls or foldable panel walls are a highly popular floor-to-ceiling office partition option. You can easily move and rearrange accordion walls in different ways to create space and privacy as needed.  
Wood/ timber partitions
If you want to renovate your permanent office space, wood partitions can be an elegant choice with a traditional appearance. In addition, wood or timber partitions are always ideal for noise-proof work environment settings.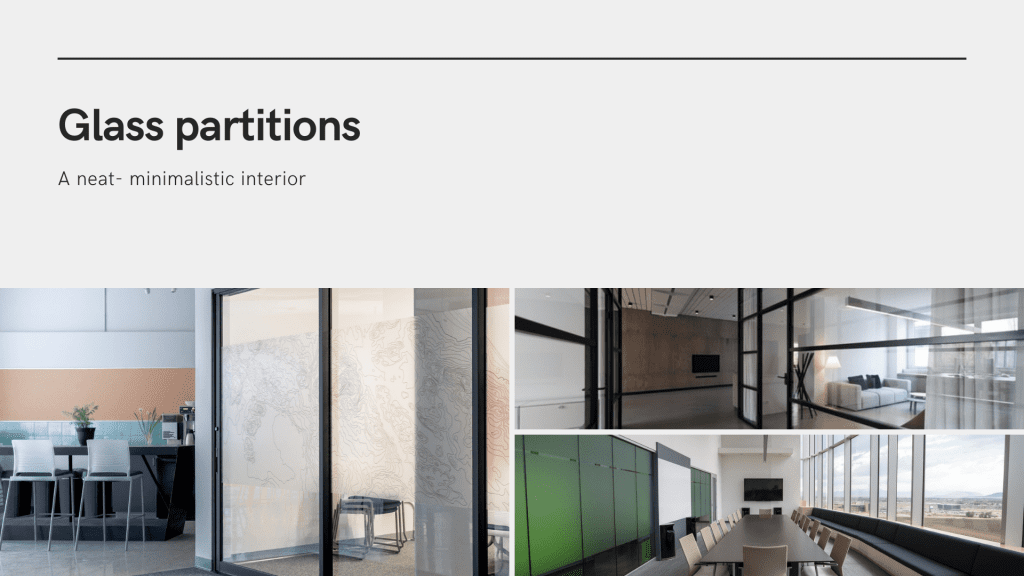 Glass partitions
While not offering as much privacy, Glass partitions offer a neat- minimalistic interior. These partitions also provide reduced noise and natural light into space without requiring any artificial lighting during the daytime.
2. Set a budget
Now that you're familiar with some of the options above, the next step is to finalise your budget. For example, having a permanent office premise with no plans to relocate will affect the longevity of your partitions, meaning you may want to invest in higher quality materials such as glass or wood. On the other hand, if you're planning to relocate your office somewhere down the line, you might need a cost-effective, easily installable and replaceable partition solution. Finalise your budget against your office needs before beginning to look around.
3. Don't compromise on privacy and noise reduction
A comfortable, distraction-free working environment with privacy and personal space is a must. When considering your partitions, ensure each employee is given proper noise reduction and room to work. Wood partitions, timber-dividing doors, or floor-to-ceiling glass partitions are ideal choices to section off each employee workstation, meeting-conference rooms, or other task-specific activities.
4. Keep customisable options in mind
Surprisingly enough, office partitions play a huge role in overall office interior aesthetics. With many elements, materials, styles, and designs to choose from, try to incorporate office partitions into your existing setup. For example, if you want to divide a larger space, you could go for modern cubicles with colours representing your company brand. On the other hand, foldable panel walls with portable compartments can better fit a smaller office. Finally, try using images, patterns and colours to make the sections a standout feature of your workplace.
5. Focus on the ease of maintenance
Depending on your interior office space, some partition materials might be more suitable than the others. For instance, if you want to section out the office kitchen or lunchroom, glass or polycarbonate partition material is better than other materials as it is easy to wipe and clean. On the other hand, wood or timber materials are more durable for high-traffic areas.
6. Don't let partitions outshadow your natural lighting
Natural light is another key factor in keeping employees feeling comfortable and productive, while long hours under artificial lights can cause eye strain, headaches and stress. That's why we'd suggest using partitions in a way that won't obstruct natural light sources. Doing so will also help create the illusion of a more spacious area.
7. Transportability is always a bonus
Partitions can be transportable for break out spaces, office renovations, or even just to change up the room. If this is something your office culture engages in, we'd suggest using something that's fully portable, such as modular panels or accordion walls.  You can find many portable panels with sleek- modern designs in the market to fit your office décor.  
8. Get in touch with commercial fit-out companies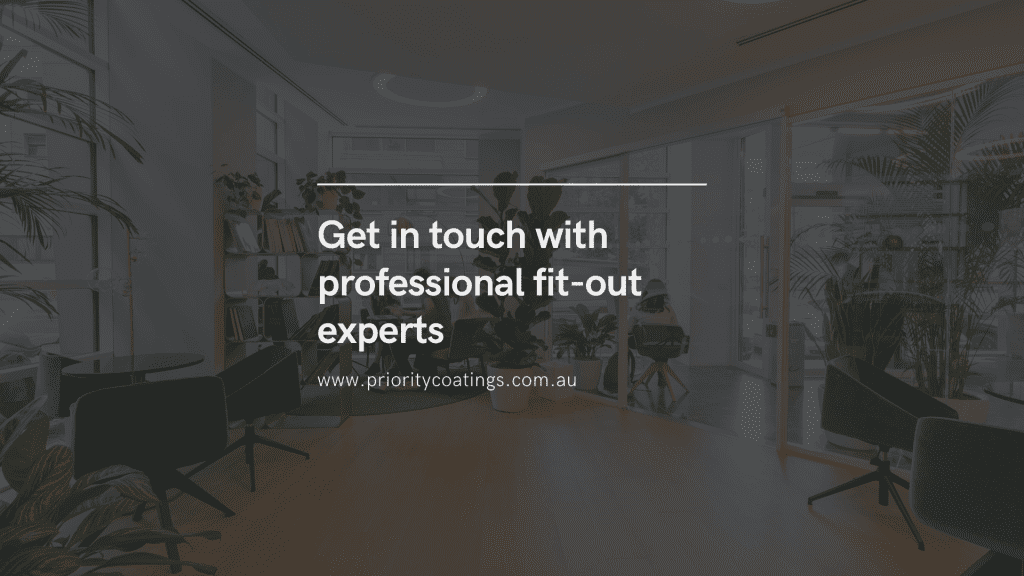 For custom-made, high-quality commercial fit-out partitions and installation, we'd recommend consulting with industry experts for a greater finished product. Using professional assistance means a unique design and proper office space utilisation to help you redefine your workplace just the way you envisioned.
Final thoughts
As mentioned throughout the article, office partition is an essential component of healthy, modern-day workplace culture and environment. While you don't necessarily need a professional to help design your office space, Priority One Coatings Compay in Sydney specialises in decorating and painting services for those looking for a customised workplace!  
Best Commercial Painting Company in Sydney