Safety Measures While Repainting Your House
25
Jan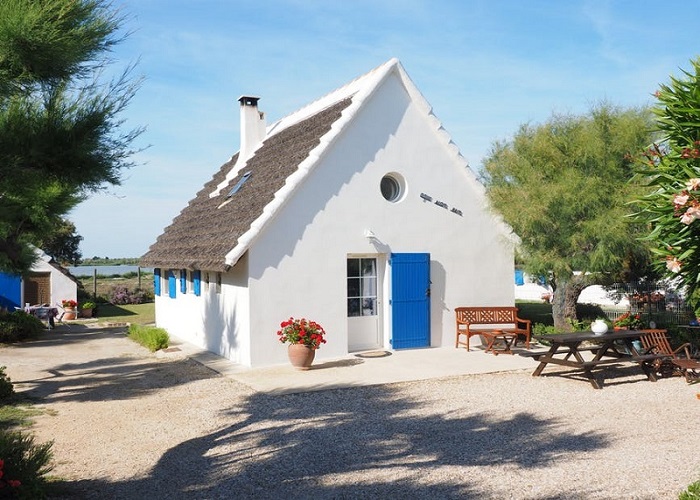 If you have chosen to repaint your home recently, it is easy to get carried away with the colours and the techniques involved to get the final look whilst forgetting about the safety concerns involved with painting your home. Whilst many people use safety equipment and the correct tools for the job, there are other aspects of house painting that may make you think twice before ignoring professional advice.
Before painting your house, it is always wise to perform an inspection of the condition that your existing paint is in and test for any problems related to chipping, warping or bubbling of the paint. If you find that paint if cracked or bubbling at a certain point in your home, this could mean that there is water damage or a larger problem with the structure of your home. In this case, it should be inspected by professional painters who can survey the building correctly and give you expert advice to then act on.
Prepare your workspace
When preparing your home for painting, you may encounter mould, grime or other nasty items, as well as the existing coat of paint that you'd like to remove. It is always wise to wear goggles and a face mask to protect you from toxic chemicals that may be released in cleaning or sanding the surfaces involved.
If you are using chemicals to clean a mould or mildew area in preparation before painting, make sure that you adhere to the safety recommendations on the product itself, and that you are fully aware of the time it takes for the cleaning agent to work and that you dispose of the excess in a safe and ethical way. (no pouring down the drain!)
When painting the house, it is always wise to create a safe working environment before you start. So removing all furniture and other items that could fall or be tripped over is essential. Remove any electrical devices to another room, and make sure that you have covered your flooring to protect it from spills or sandpaper dust.
Only use the correct tools, and safely!
In many cases, broom sized extension to your paint roller is all that is needed to reach the high area of your home, but if you require a ladder it is important that you fully understand the safety procedures involved with your particular model, and that if it is a locking type ladder that you fully understand the different modes of operation and its safety function.
Ladder safety is still a common household issue when it comes to safety, and is the cause of many hundreds of injuries and in rare cases deaths each year. Ensure that your ladder extends fully and smoothly and that the locking operations functions well even before you climb up it.
Common sense safety
Try not to balance paint tins and roller trays on a ladder, and ensure that you do not overreach when painting the ceiling or walls of your home. If you are in any doubt about your safety when painting your home, then your best bet is to call in a professional painter who will only use professional, safe equipment and be well versed in working safely as well as having the ability to pro-actively create safe working environments.
There are many new innovations in painting that include safe painting technology. These may include specialised ladder gangways that consist of a raised platform to reduce single ladder safety issues, as well as new painter strategy plans that aim to be more efficient in their use of paint, as well as to get the job done right, and safely.
Whilst your house condition will determine the relative safety of the painting job at hand, there are many things you can do which have been included in this article to help reduce the dangers of house painting and increase the likelihood of a well-painted finished job.
Tips from the professionals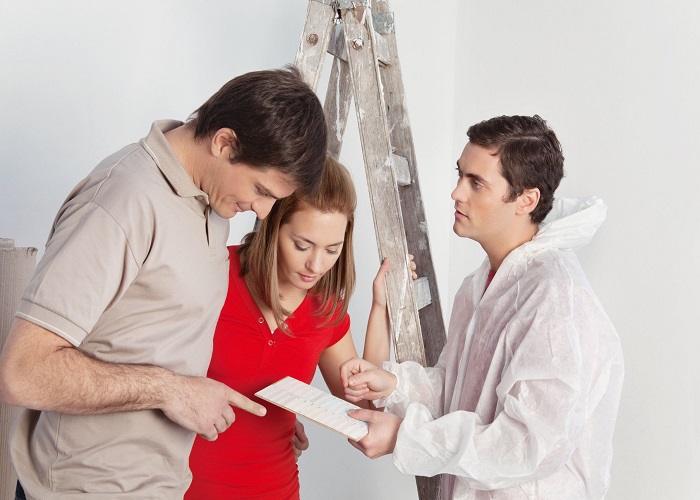 Only use recommended tools when choosing the safest equipment, ask your local professional for a programmed maintenance service, use good ladder safety, as well as perform a before and after review to ensure that the house painting has been well prepared, as well as finished.
Professional painters such as Priority One Coatings ensure that your house is painted in a safe way, and is left ready to live in from the off. The priority coatings safe maintenance strategy ensures that only recommended paint removal processes are adhered to, as well as commercial-grade equipment and tools, are used in a safe and efficient way.
The paint is applied professionally and the client is left with expert advice on how to maintain their homes' paint for years to come, making Priority One Coatings one of the few professional painting companies that take pride in its safety service.
Best Commercial Painting Company in Sydney