3 Ways You Can Save Money When Working With a Painting Contractor
30
Jul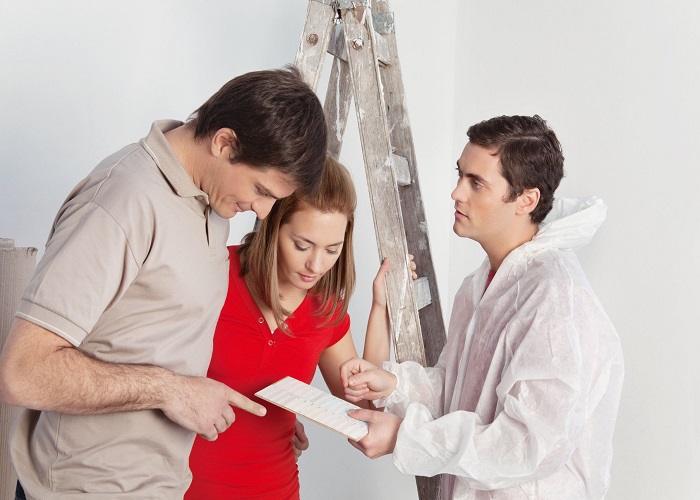 Like most trades services, there can be a big difference between providers. Some will be cheaper but perhaps provide a lower quality service, others will be pricey but are worth it if you have the budget. Others, unfortunately, strike out in terms of quality and price, meaning you simply don't get what you pay for. But if you are conscious of your budget, there are certain things you can try to help you save on the bottom line.
Preparation
A big part of painting is preparing the rooms, which does take up quite a bit of time. A poorly prepped paint job can be a waste of time and resources in many cases, so it's always important to carefully clean and make sure the surface is in a suitable state to have paint applied to it.
Often, the contractor will need to do some professional prep work regardless, but if you can handle some of it for them beforehand, you may find that you reduce your labour costs. Chat to the painter when they're quoting you and see if you can come to an agreement of some kind. If for example you are working with a paint maintenance provider on a monthly basis and you have a cleaner that is keeping the surface in the best possible condition all year around, the painter may not need to spend as much time prepping, thereby cutting their costs.
Providing paint and/or equipment
Again, this will depend on the kind of painting contractor you're working with. You'll find that some are particularly flexible ongoing commercial work if you are able to provide some of the tools, paints and primers. Painters will often charge a little more for sourcing this equipment and if you're saving them time you may be able to get the same work at a slightly lower rate. Keep in mind if you're working with a sole trader or smaller company, you may have more leverage in this discussion if they need to go out of their way to provide you with the equipment needed for the job.
On the other hand, some painters simply won't commit to a job unless they're painting with their own equipment and paint, mainly due to the warranty. Ultimately, it just comes down to being honest and talking it through with your provider.
Choose carefully
Particularly when it comes to commercial and strata painting projects, the best advice anyone can give you when it comes to saving money is ultimately to find a quality painter that's going to get the job done better than anyone else. Often, this will cost you more as an initial investment, but when you look ten years down the road, it's almost always the case that you would've spent less overall in upkeep.
This stresses how important it is to do your homework. Research painting contractors in Sydney online, check out other projects, ask for referrals and chat to their past clients. What awards has the company received? How long have they been in business? At the end of the day, saving money is about finding value. If you're looking for long term value for money, then proritising quality over all else should be your number one concern.
These considerations can help you save money in the long run when you're searching for a commercial painting contractor. It's also worth checking with friends and similar businesses to yours for referrals, which are often the way good value for money painters find work. For more information or to speak to a commercial painter you can trust, get in touch with Sydney's Priority Coatings today.  
Best Commercial Painting Company in Sydney