What You Need to Ask While Choosing A Professional Painter
04
Aug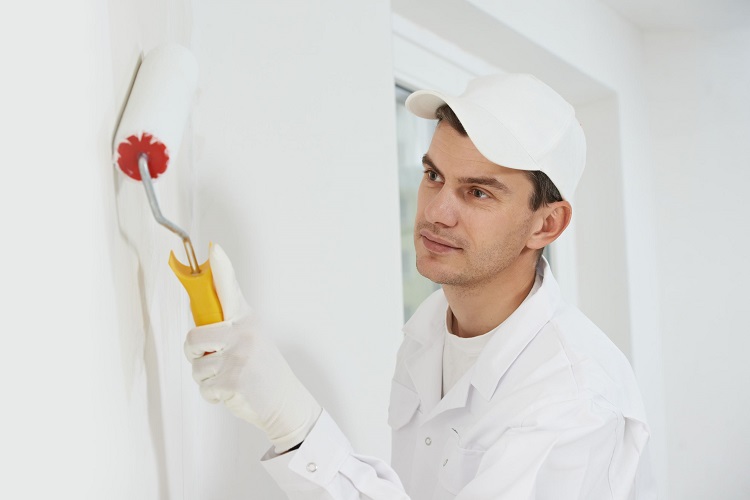 Painting or renovating your residential & commercial space is not a thing you do very often. But when you have decided, that means you need the best job done. This is where only professional painters can deliver what you desired for with the perfect finishing. But before choosing a painting company, you must know some important information about them just to be sure that your place is in safe hands.
 This article will discuss a few questions you should ask yourself so you can be sure you're going with a painter you can trust.
How experienced are they?
Not to say that young companies don't do good work, but more often than not your best bet is to look for a residential or commercial painter that has a reputation in the industry and has been around for a while. Even if the company is new, it's unlikely that it'll employ an inexperienced painting team but it always pays to ask about their experience and learn a little about what the company has worked on in the past. You might want to check out professional painters portfolio or even ask for testimonials.
Is their work covered by a warranty?
Many painters nowadays will offer a guarantee on all work completed so if it happens that there is a fault in the finish weeks or even months down the track, you can give them a call and have them look after it. Good quality painting services providers will always stand by their work and take some pride in it; you want to make sure your painter is the type that is committed to high standards.
What Kind Of Materials Do they Use?
The quality of the materials will impact on your project how it looks and how long it lasts. There is a vast variation in quality among coatings like paints and stains. There are also many specialised coatings that should be used for particular applications. Costs differences of a $10 gallon of paint versus a $30 gallon of paint represent actual differences in the ingredients. Higher-priced paint has more expensive ingredients that look better and last longer.
The quality of other painting materials matters in addition to coatings. Like, the quality of calk your contractor employs will impact its lifespan. The bottom word is that you should ask for details about the house painting materials that will be used on your project while further making sure that the contractor knows what they are using and why. Though we can take advantages of texture coating we should avoid low-quality painting services as it will costs more in later time because it will take extra coats to cover surfaces!
Are they insured?
Obviously, there are legal requirements on the part of painting companies to being fully insured, but it is worthwhile confirming this before you go ahead. Their having liability insurance will give you peace of mind that should an accident happen, you aren't held liable and don't need to worry. Of course, this is a must but often it is just taken for granted and is never discussed or confirmed.
Have they received awards or accolades?
When you see that a professional painting company is a part of the Master Builder's Association, is Dulux Accredited, or has been recognised for the quality of its work, you know you are dealing with a pro and you might not even need to ask any further questions. Such accolades will be made pretty clear on the provider's website, so did you research?
How is their schedule?
Some highly regarded house painting contractors in Sydney can be very busy, especially in the summer months. In some case, you may be waiting several weeks before a job can be fit in. There are even those that may indirectly express that they aren't interested in your job if it's too small. If you're dealing with a company like this, you might be better off finding another if you have a specific time frame in mind. When discussing the project, it should become clear pretty early how quickly the job can be scheduled.
There are many common painting problems that house owners literally face and there are many other additional questions that need to be asked regarding the quote and what you can expect to pay, how environmentally friendly the company is and their role in the community. But the questions that we've listed should be the first you ask or find out about if you're looking for a quality paint finish.
Best Commercial Painting Company in Sydney