Why Winter is A Good Time for Interior Painting Jobs?
26
Jul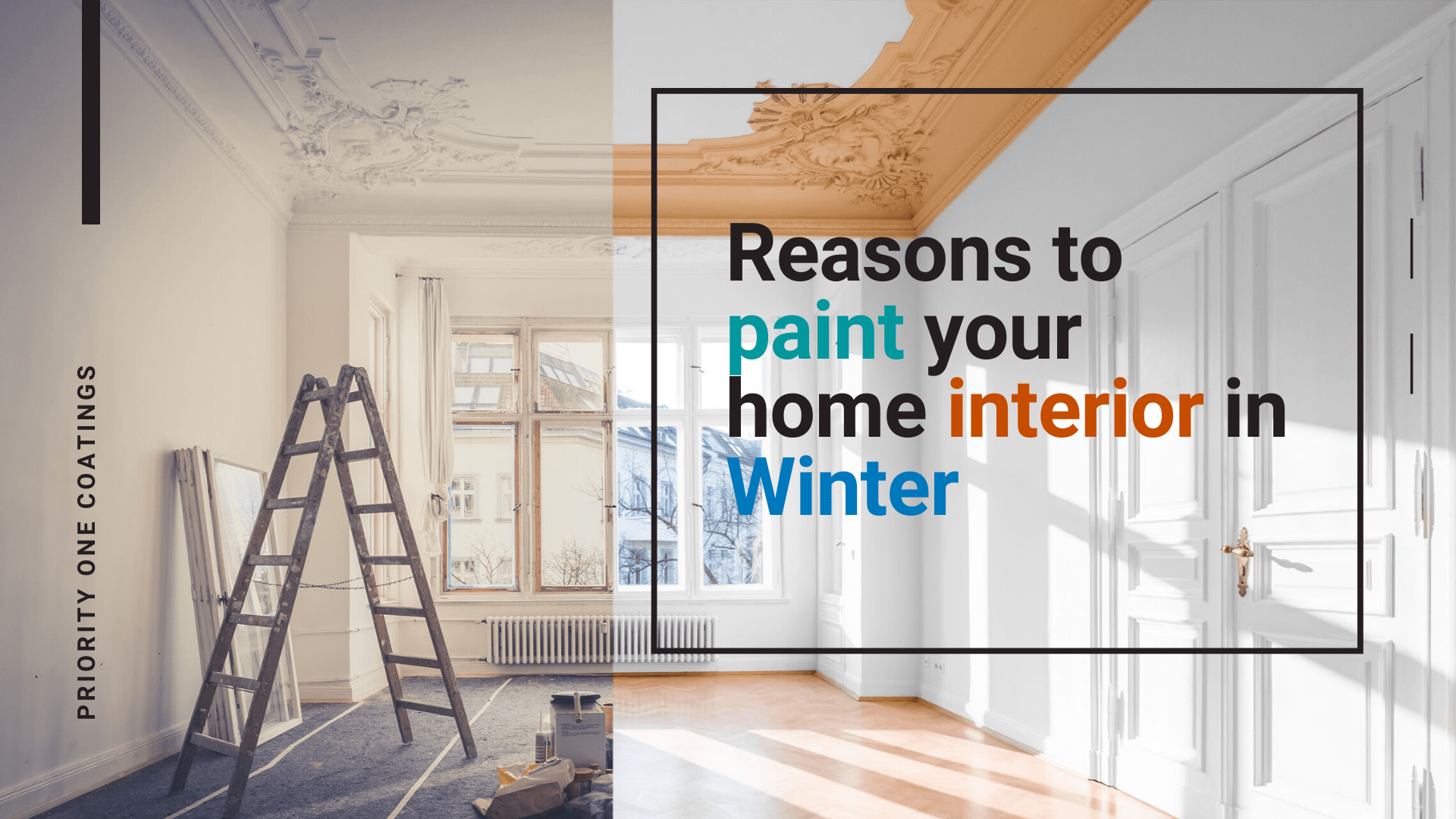 Summer is usually the best time to paint for a host of reasons. For one, warmer weather usually means less moisture in the air – making the paint more adhesive – and higher temperatures (obviously), meaning the surface dries more quickly. It's also the time when homeowners make the regular maintenance of their home or look to take care of any project they may have been putting off all year. This does not mean that you should avoid painting altogether; in fact there are some good reasons to take care of smaller interior jobs and touch ups in the winter time. Let's have a look at a few of the reasons why.
Cheaper quotes from professional residential painters
In winter, there is significantly less demand for painting services considering that the conditions are usually less than ideal. The silver lining in all of this is that you can often get work done relatively inexpensively compared to what you'd pay in the summer months. When the market is running hot, painting costs naturally increase but when there's less work, professionals are more likely to be flexible with quotes. If it suits your situation and schedule, it can be a smart move to get work done when it's cold out. So get a quote now!
Less humidity in the air
Through the summer months, there are days in which high humidity levels can cause problems for painters, specifically those that are not professionals. This is the case if you're painting outdoors in Sydney and often times indoors as well. If there is an excessive amount of water vapour in the air, this reduces the paints ability to adhere, making it more difficult to spread evenly. In colder months, you can avoid this if painting indoors, where your walls and ceiling will be conducting heat. In some cases, you may find that paint actually dries more quickly on a cold day compared to a particularly warm day. Overall a perfect painting condition depends on many other considerations like different house painting temperatures which is a must to know.
Read the article: Safety Measures While Repainting Your House
Enjoy your summer
A lot of people choose to repaint individual or multiple rooms in their house through winter, because they want to avoid having to take care of the project when they could be enjoying the great weather come the summertime. If you can manage it, getting the work out of the way is certainly a plus, and given that you're likely to be spending more time indoors in winter, you can enjoy your newly painted interior all the more.
Interior fumes are not a problem
Traditionally, painting in winter presented a potential problem with ventilation. Because it is cold out, it wouldn't be comfortable to open up doors and windows when painting, meaning potentially toxic fumes could become a health hazard. That's why it's always a plus not to go with toxic paint and purchase the right kinds of paints – low to zero VOC paints that are your best bet and pose next to no risk.
So there is no reason you can't paint in the winter time, whether you speak to a commercial or residential painting contractor, or handle it yourself.
Best Commercial Painting Company in Sydney